Berwick upon Tweed Borough Museum
Things to do in Scottish Borders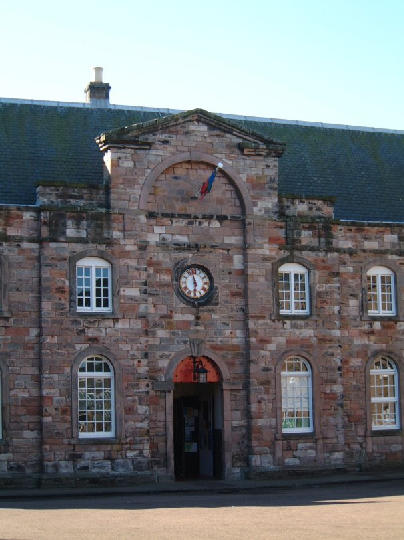 in Scotland

Description: This museum tells the story of Berwick upon Tweed through the ages. Explore the old garrison town and surroundings through the sights and sounds of "Window on Berwick".
Included in this museum is an exhibition of that part of the world famous Burrell Collection which Sir William Burrell, who lived at Hutton Castle, gave to Berwick upon Tweed - some 300 pieces of the finest art and pottery.
Ownership: English Heritage - part of Berwick Barracks.
Situation - OS ref: NU 001531
How to get there: By car: In the town of Berwick upon Tweed. Car parking.By public transport: Regular Bus services from Edinburgh, Newcastle and the border towns to Berwick upon Tweed. Regular rail services between Edinburgh and the South stop at Berwick upon Tweed.
Seasonal opening details (2008):April to September
Opening Hours:As these may vary, please contact to confirm opening dates and times.
Facilities:Toilets. Sales area.
Admission:Adult £3, Child £1.50, Conc £2.30. - includes entry to KOSB Regimental Museum and "Beat of Drum" exhibition.
Contact:Tel: 01289 304493 or 301869
Attached attractions:By Beat of Drum Museum and K.O.S.B. Regimental Museum.
Additional Information
Web link: (where appropriate):
Places to stay nearby:Berwick
Berwick upon Tweed
Berwick upon Tweed Borough Museum,
Places to see in Berwick, Scottish Borders | Coldstream – proud of its military connections