Borders Festival of the Horse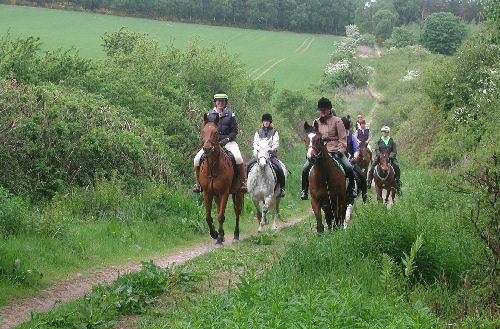 Horse lovers lay claim to one of the Borders top annual festivals.
The Borders Festival of the Horse, unique in the UK, is a celebration of all things equestrian and features a programme of 40 events spread over 12 days in May.
"The festival has grown year on year since its inception in 2001. It was started to help the region bounce back from the devastation caused by the foot and mouth epidemic.
And with 350km of horse trails in the Borders, the region is a popular equestrian destination all year round.
To make life easier for visitors to the region there's even a B&B service for horses and ponies in the Borders. The five-star Horses Welcome initiative successfully established under the guiding hand of the British Horse Society (Borders) now offers 10 quality assured stops.
"We do attract visitors from a wide area in Scotland and England and hope the Horses Welcome scheme will encourage riders and families to bring their horses on holiday," added Ann.
Ideas for the festival are always welcome and can be sent to British Horse Society development officer for Scotland Helene Mauchlen at [email protected]
Public gardens | Herons a first for Tweed Valley viewing centres