Cycling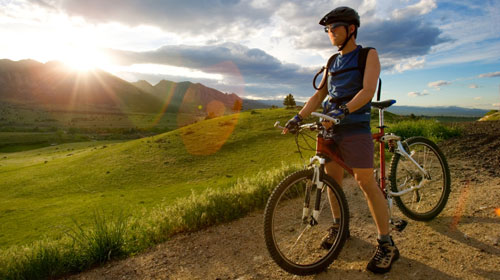 The Scottish Borders has a varied landscape allowing all types of cycling including fast downhill off road stretches, strenuous road climbs or relatively flat country lanes.
There are a number of cycle routes in the Borders. Booklets detailing the Tweed Cycleway, 4 Abbeys Cycle Route, and Borderloop can be bought from local tourist information centres. The Council produces a series of free leaflets covering routes around the bigger Border towns. The Coast & Castles Cycle Route is part of the North Sea Cycle Route and an official route map and guide can be obtained from all good bookshops or direct from the Sustrans website.
In addition, a selection of routes can be found for South East Scotland and North West England at the www.bikeroutes.org.uk website.