Jim Clark Rally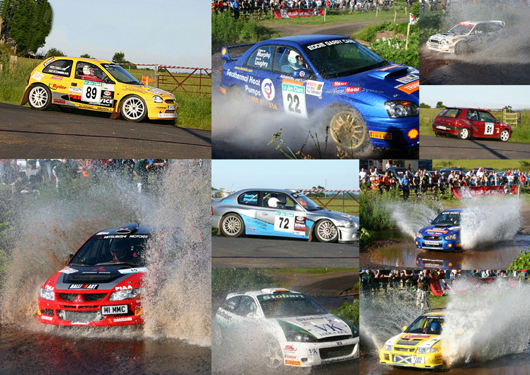 Every year, the world-renowned Jim Clark Rally is held in the Scottish Borders in honour of the region's own motor-racing hero and twice Formula One world championship winner.
Since 1970, when the first rally was organised by the late Jim Clark's friends and colleagues of the Berwick & District Motor Club, the event has grown from a local event to an internationally recognised annual favourite. As a round of the British Rally Championship and Irish Tarmac Championship, the Jim Clark draws the top flight of competitors.
Unique in being the only UK mainland event held on closed public roads, the Jim Clark has a special place in the hearts of drivers and spectators.

An Act of Parliament allows for normal public road laws, such as speed restriction, to be legally suspended for the competition to take place.
The best rally corner in the world, according to former British Rally champion and TV motorsport commentator, Tony Mason, is featured in a section of the Jim Clark Rally each year. The Langton water splash, near Duns, is hugely popular with spectators so arrive early to book a good viewing position.
For more information about this year's event visit www.jimclarkrally.com. If you wish to see some live action, there are videos available on YouTube.