Private Education in Scotland - St Mary's Independent Prep School Melrose
Centrally situated in the attractive town of Melrose, St Mary's Prep School provides education for children from the age of two and a half to thirteen. The school has weekly and occasional boarding facilities and now boasts what are arguably the best educational facilities of any prep school in Scotland.
Education at St Mary's
From Kindergarten to Form 8 it is the objective of the school to providea balanced education for its pupils. Whether moving on to senior independent or local state school St Mary's will ensure all children are well prepared for what lies ahead.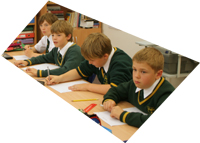 From Kindergarten to Common Entrance, St Mary's provides an ideal foundation for children before they move on to senior school.
Drama and Music
Drama productionsand musical recitals are held regularly. From Treasure Island to Tom Sawyer, Oliver to Orvin the stage at St Mary's has experienced a wide variety of performances allowing the chidren to gain confidence and self esteem. Music is positively encouraged with a wide choice of instumental tuition available.
Contact Information
Further information, prospectus and admissions contact Julie Birdsall at     St Mary's School Melrose:
T: 01896 822517
E:
Contact St Mary's School
Sport at St Mary's
Sport plays a major part at school with rugby, hockey, netball and rounders featuring prominently in the curriculum. Summer term sees athletics impacting on the sporting schedule culminating in sports day at the end of the term.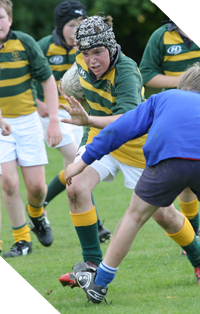 Rugby plays a prominent part at St Mary's with the school neighbouring The Greenyards, home of Melrose R.F.C., founders of rugby sevens.

xxxSt Mary's School - Melrosexxx