Step into history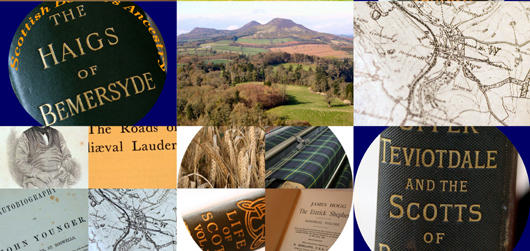 The Scottish Borders has a rich history and you can find it round every corner.
From the earliest times, when the sound of Roman legions could be heard tramping along Dere Street (the M1 of its day stretching from York to the Firth of Forth) to Jedburgh's Tony Fasson, whose actions changed the course of the second world war, this is a region that has played a major part in shaping nations and an empire.
During the Wars of Independence the Border region was key to the aspirations of first William Wallace and later Robert the Bruce.
Over centuries of troubled relations between England and Scotland the Borders has borne the brunt of invasions coming north and provided a staging post for armies heading south of the border.
The year 1513 is forever etched in local minds – the year the flower of Scotland's manhood was decimated at the Battle of Flodden near Coldstream. 

Its famous abbeys at Jedburgh,

Dryburgh, Melrose and Kelso suffered irreversible damage at the hands of Henry VIII's rampaging soldiers in the 1540's – the result of a Tudor temper tantrum.
And interwoven with the high politics of warfare were the Border Reivers who had their own distinctive way of dealing with any local difficulties and held sway for over 300 years. They even contributed to the English language, giving us the words blackmail and bereavement!
Turbulent times have, not surprisingly left a legacy of castles and fortified towers – all with their own story to tell.
Some, like the Earl of Bothwell, husband of Mary Queen of Scots and lord of Hermitage Castle near Newcastleton, are still making the headlines. Bothwell met a grisly end in Denmark after fleeing Scotland and the current Earl is leading a campaign to have his ancestor's remains returned.
Discover the Borders brings you this and many other timeless tales to life in its Step into History section.